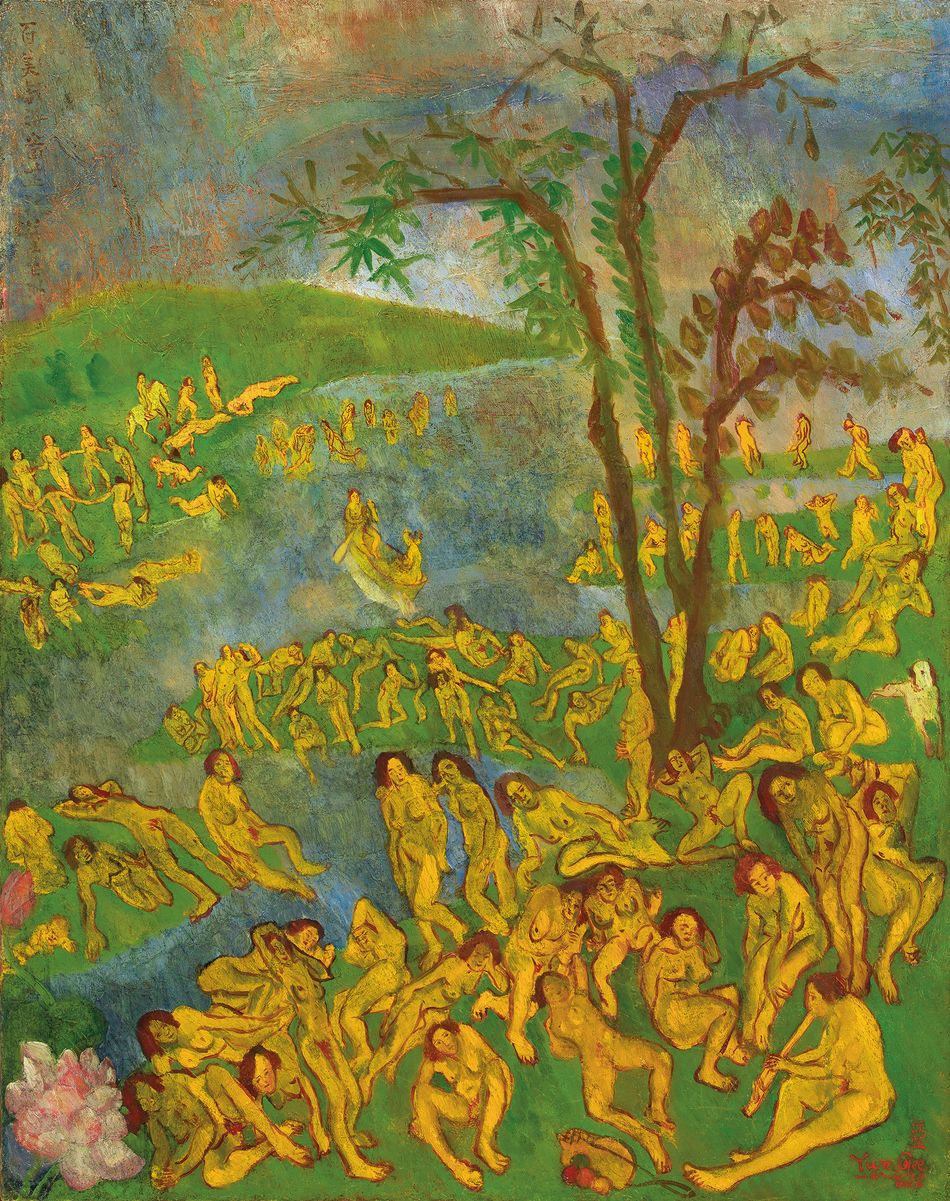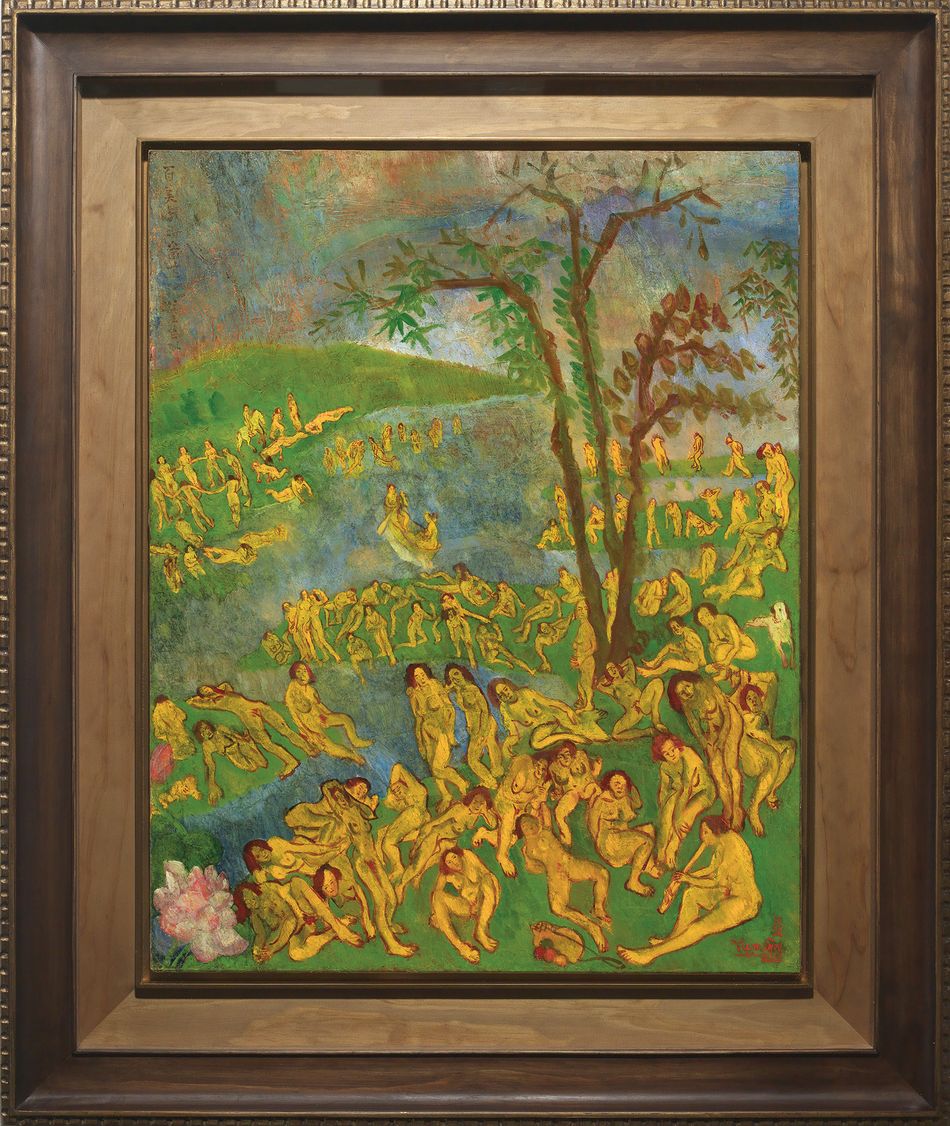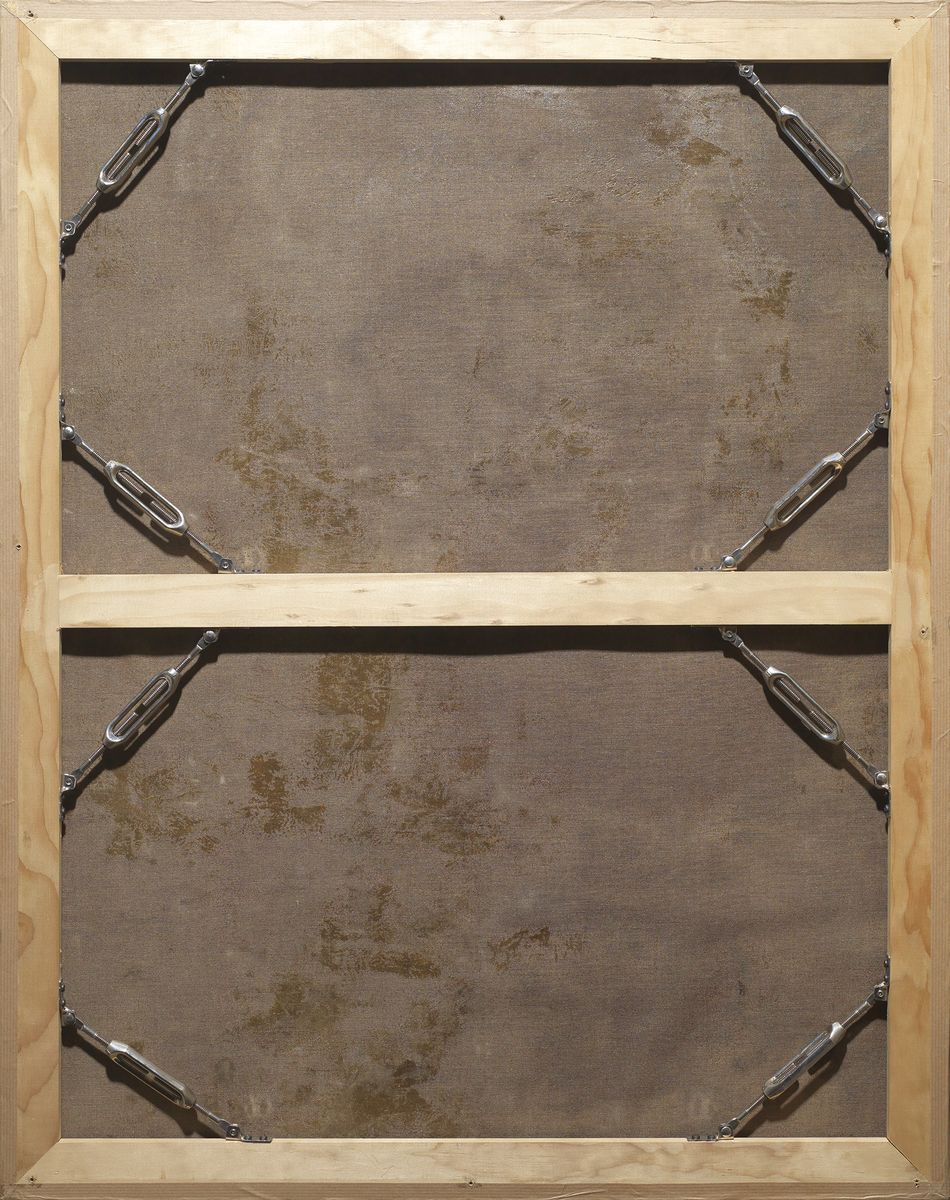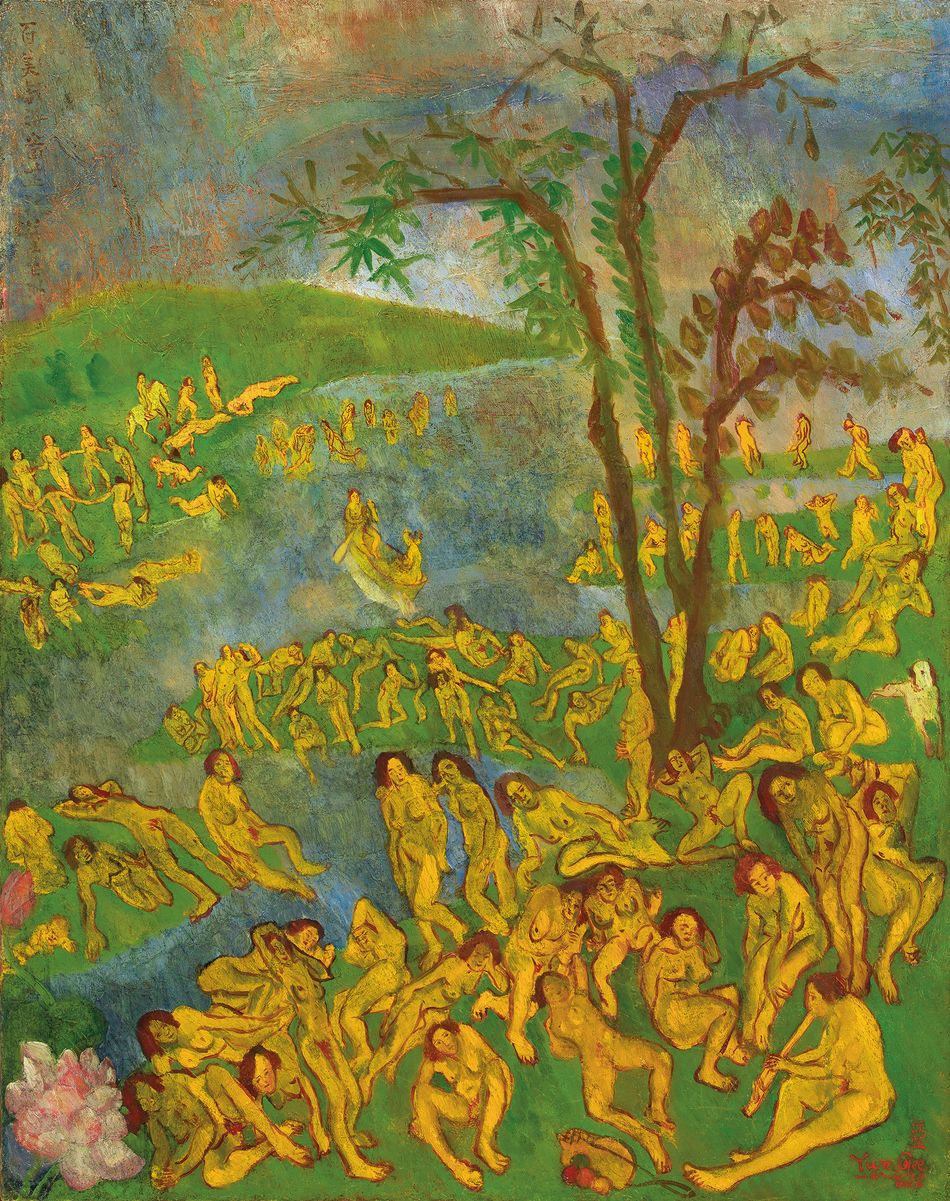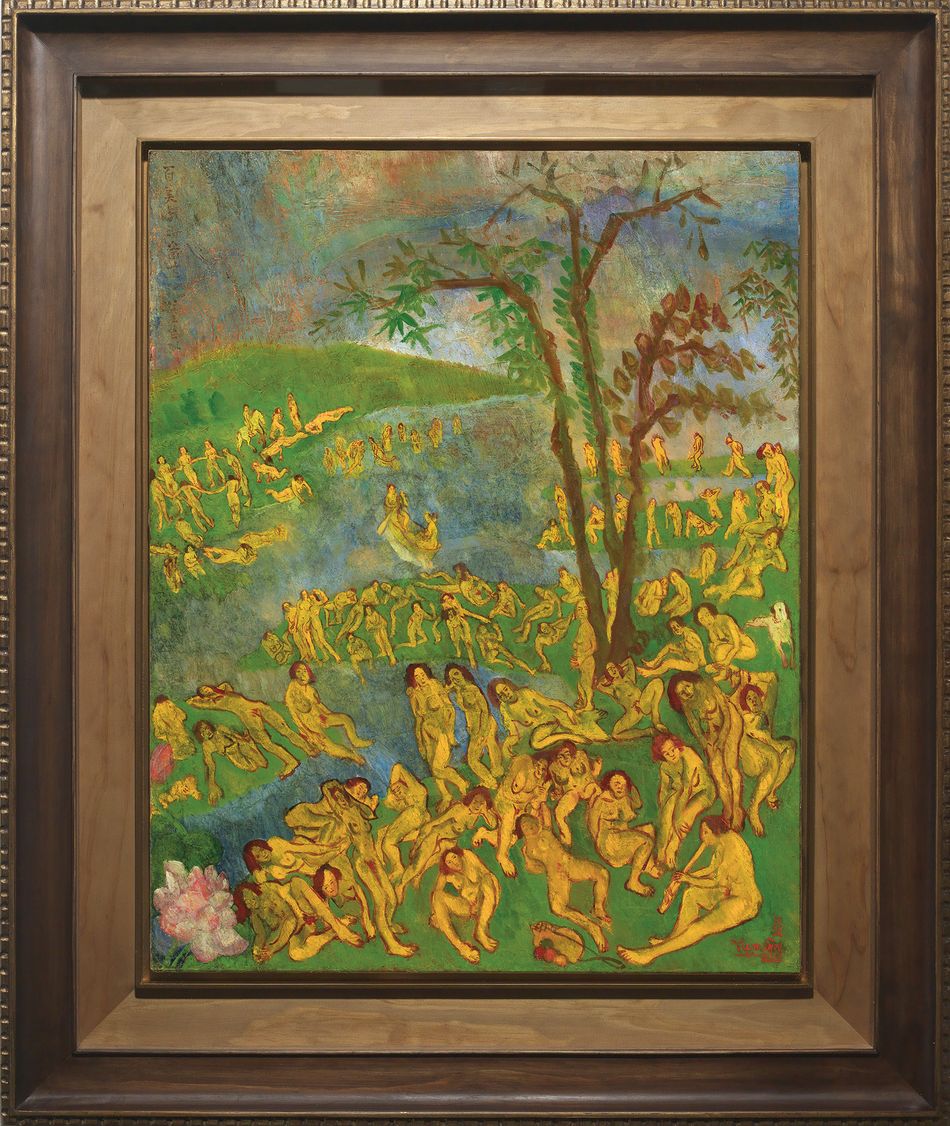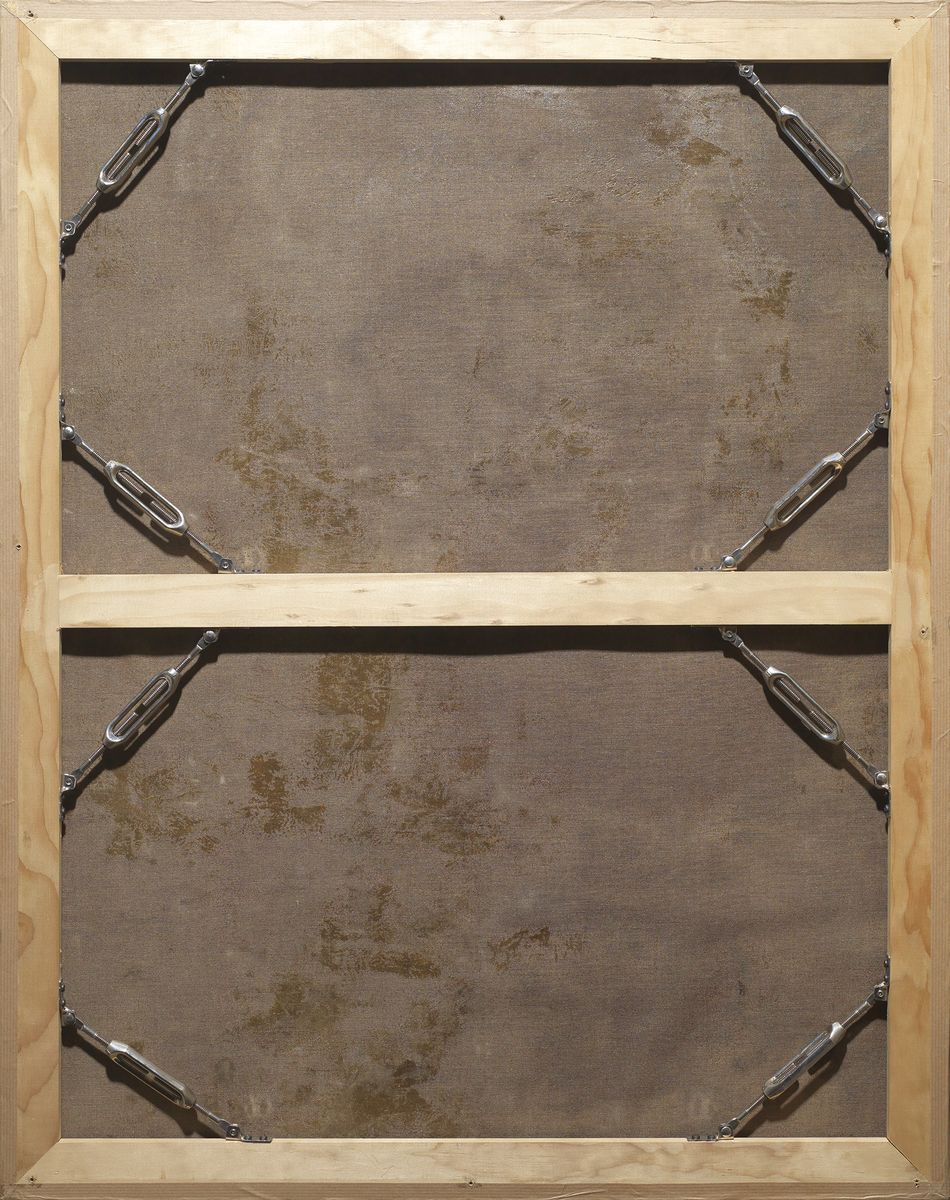 Estimate
TWD 7,500,000-12,000,000
HKD 1,861,000-2,978,000
USD 237,200-379,500
CNY 1,682,000-2,691,000
Sold Price
TWD 7,875,000
HKD 2,003,817
USD 257,437
CNY 1,810,345
---
Signature
Titled and signed upper left in Chinese
Signed lower right Yun Gee in Chinese and English, Paris mi de nuit in French and dated 29

PROVENANCE
Private Collection, Asia
Christie's, Hong Kong, November 26, 2011, lot 1016
Acquired from the above by the present owner

ILLUSTRATED
Gu Yue, World Famous Artists - YunGee Chu, Hebei Education Press, Shijiazhuang, 2014, color illustrated, p. 57
+ OVERVIEW
Yun Gee, eternal stranger of the 20th century moored amid a torrent of changing times, was a Chinese artist who labored exhaustively to realize his ideals. Zhu Yun Gee, originally Zhu Rongyuan, was born during the Late Qing dynasty in 1906, a period when the Wuchang Uprising had not yet been successful. Originally from Zhuwu Village, Kaiping County, Guangdong, he had two older brothers Rongzhi and Rongzhang and a younger sister named Ruilan. His father did year-round business in the U.S. When Yun Gee was 15, his father took him to grow up in America. During this private school period, Yun Gee was already showing extraordinary artistic talent, and his precociousness, his idealism, his pursuit of perfection and his self-destructive tendencies, would accompany him for the rest of his days and predicted a life of uncommon brilliance.

Speaking broadly on his stylistic development, Yun Gee dwelt abroad in different cities, and in so doing was stimulated by explorations of his external environments, each period revealing their own differences in style. Many of his works are representational paintings, from his attachment to the social realism prevalent in America blended later with characteristics of European surrealism, the baptism over the years, blending color gamut and brushwork, culminating in the individually dense coloration of a latter-day expressionist style. Instructed in the zeitgeist of Guangdong's "Lingnan School" as a student of the late-Qing who actively embraced modernization, Yun Gee's myriad experiences can be seen as a microcosm of a great era. In 1924 he entered the California Institute of the Arts (today's San Francisco Art
Institute), and was inspired by Otis Oldfield, his mentor and friend, who had studied abroad in Europe and returned to the U.S. Studying cubism and modernism, he developed "Diamondism". During this period, his paintings stuck close to the aesthetic and historic peculiarities of open landscapes, railroad culture, and human scenery of the American West. Yun Gee first traveled to continental Europe in 1927. His first phase in Paris lasting three years, the artist seemed liberated from America's unjust racial prejudice toward ethnic Chinese, moving freely through Parisian art circles in this place of multi-racial convergence, a land where artistic development had been influenced by East Asian culture. Boldly revealing his Chinese background, Yun Gee hoped to find resonance through traditional cultural themes: "Confucius", "Butterflies: Dreams of Chuang-Tze", "Laotzu", "Empress Yan Kwei Fei at the Bath", and "Hundred Bathing Beauties" (this lot) are all works representative of this period.

The long thematic tradition of Chinese character painting depicting scenes of ladies in court has gone through countless iterations. Since the Ming-Qing era, the narrative traditions of all manner of "Hundred Beauties" paintings have been a common trend that has circulated extensively. This being the case, "nude paintings" were still unfamiliar to 20th-century Chinese until 1914, when Liu Haisu introduced this feature of the Western artistic tradition to Chinese people in his first sketches of the human body at Shanghai University Fine Arts College. Yun Gee's 1929 work, "Hundred Bathing Beauties" is without doubt a pioneer of the era, a valuable work integrating both Eastern and Western classical aesthetics. During this time period, Paris rang with the tones of a myriad artistic voices, whether cubist, animalist, German expressionist, or perhaps the rampantly popular surrealist, and many museums with the collections of successive generations of masterpieces; to a 23-year-old man with his heart full of ambition, this was naturally and incomparably
shocking and profound.

"Hundred Bathing Beauties" was recorded in "World Famous Artists: YunGee Chu", released by Hebei Educational Publishing in 2014. The painting is 91cm x 72cm, a vertical painting with an inscription in the front upper left: "Hundred Bathing Beauties Painting / Yun Gee / Five Blue Continents"; and a signature in French in the bottom right corner opposite: "Yun Gee Paris mi de nuit 29". A Chinese-style 'S'- shape compositional style was selected for the entire scene, starting from the pink-white lotus blossom in the bottom left and following the direction of the stream in the middle of the painting, extending from the foreground toward the middle and into the background, comprising the spatial relationship of the direction of depth and constructing a vivid visual sensation. Enumerating the people in the picture are one hundred individual nude female forms, all in different postures - dancing, swimming, playing wind instruments, or reciting poetry while rowing a boat; others sitting or laying with their limbs stretched out, reclining on sloping shores. They are neither remarkably dignified nor graceful, but more like unrestrained, unabashed fairies of the forest circling round and round amid the smoke and water of a paradise. In accordance with traditional Chinese technique, the painter delineates the contours of their bodies with soft and delicate curves, but the results of Western artistic influence can be seen in the compositional grouping and overall blue-green hues: Matisse's "Dance", Picasso's "The Girls of Avignon", and Botticelli's "The Three Graces". By contrast, the straight wood and green leaves in threes and twos on the right side increase the angle of perspective in a manner resembling nature itself, as if hovering in the clouds and looking down upon the beauty and elegance of an idyllic country.

"Hundred Bathing Beauties" has the highest number of people as well as the greatest convergence of Chinese and Western characteristics in any of Yun Gee's figure paintings. This piece belongs to works during the artist's first time in Paris (1927-1930), indicating the path of the young artist striving to create and the results of his hard work. Compared with his time in San Francisco, when he focused on rational thought before painting, emphasizing the strictness of rationality and distinct color blocking composition. The surreal setting of "Hundred Bathing Beauties" converges Chinese and Western classical painting elements, breaking through figure painting traditions to stand alone. Compared with the artist's San Francisco period, the painting's coloration is softer, richer, and brimming with poetry, an artistic concept that accords with the connection between the water and the heavens, far-off mountains like the brows of a beautiful woman. This work symbolizes Yun Gee expanding his vision and orientation along the path of his creative journey, laying the groundwork for his return to America. His "New York Period", like "Wheels: Industrial New York" are exceedingly peculiar, its manner of expression brimming with a sense of movement. If it is said that America shaped Yun Gee's creative technique, then Paris, on a spiritual level, was a complete liberation of the emotions in his heart, a modern-day Chinese literatus that loves to play the flute and cares for birds, with romance in his eyes.

Chinese artists who studied abroad in the early 20th century were rare, like Yun Gee's avant-garde thinking, breaking ground in art history on his own, and group action was even rarer. The changes and the chaos of war in the greater environment always forced Yun Gee to curb his ambitions, causing all manner of twists, turns, and grievances. Except for museums of global renown: including institutions like the Centre George Pompidou, Whitney Museum, New York, Hirshhorn Museum and Sculpture Garden, Washington D.C., The Los Angeles County Museum of Art, Oakland Museum, California, and the Taipei Fine Arts Museum, with small private collectors who had Yun Gee's works, in the past his works were left with his widow Hellen Gee or in the hands of his daughter Li-lan Gee. Following years of hard work by Gee's family, supporters, and art experts, sorting our history by and by, until his art was spared the loss of going undiscovered. Since there are few extant paintings, following the 1992 retrospective exhibition at the Taipei Fine Arts Museum, the 30-year anniversary of the secondhand market, recently recorded auction numbers come in at only over 300 deals, with ten auctions more or less each year, which are comparatively precious and rare. Up to now the artist has been gone for sixty years, the photograph "Hundred Bathing Beauties" is more akin to an auspicious piece of history worthy of being treasured and collected.
Select: Modern & Contemporary Art
Ravenel Autumn Auction 2022
Saturday, December 3, 2022, 4:00pm