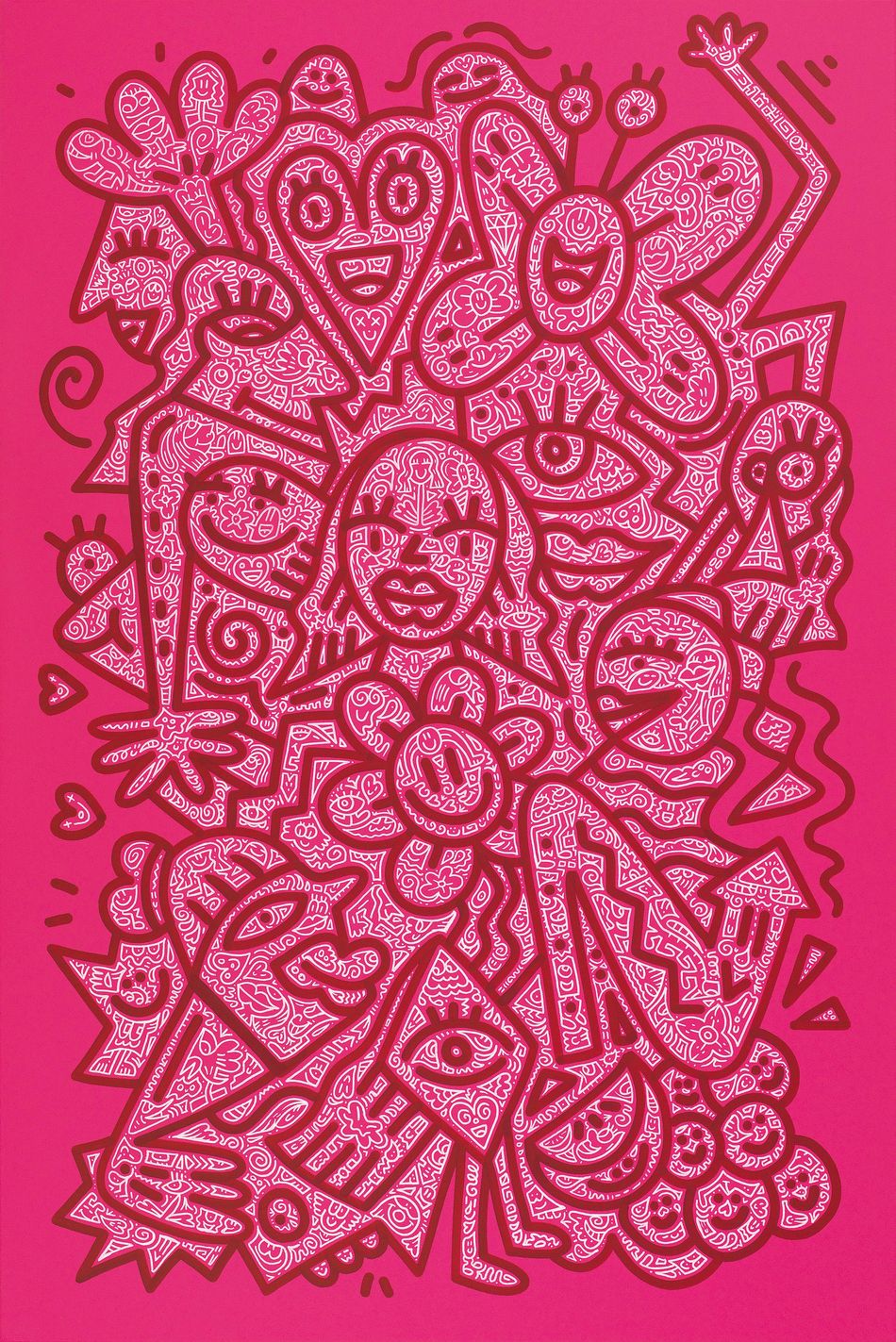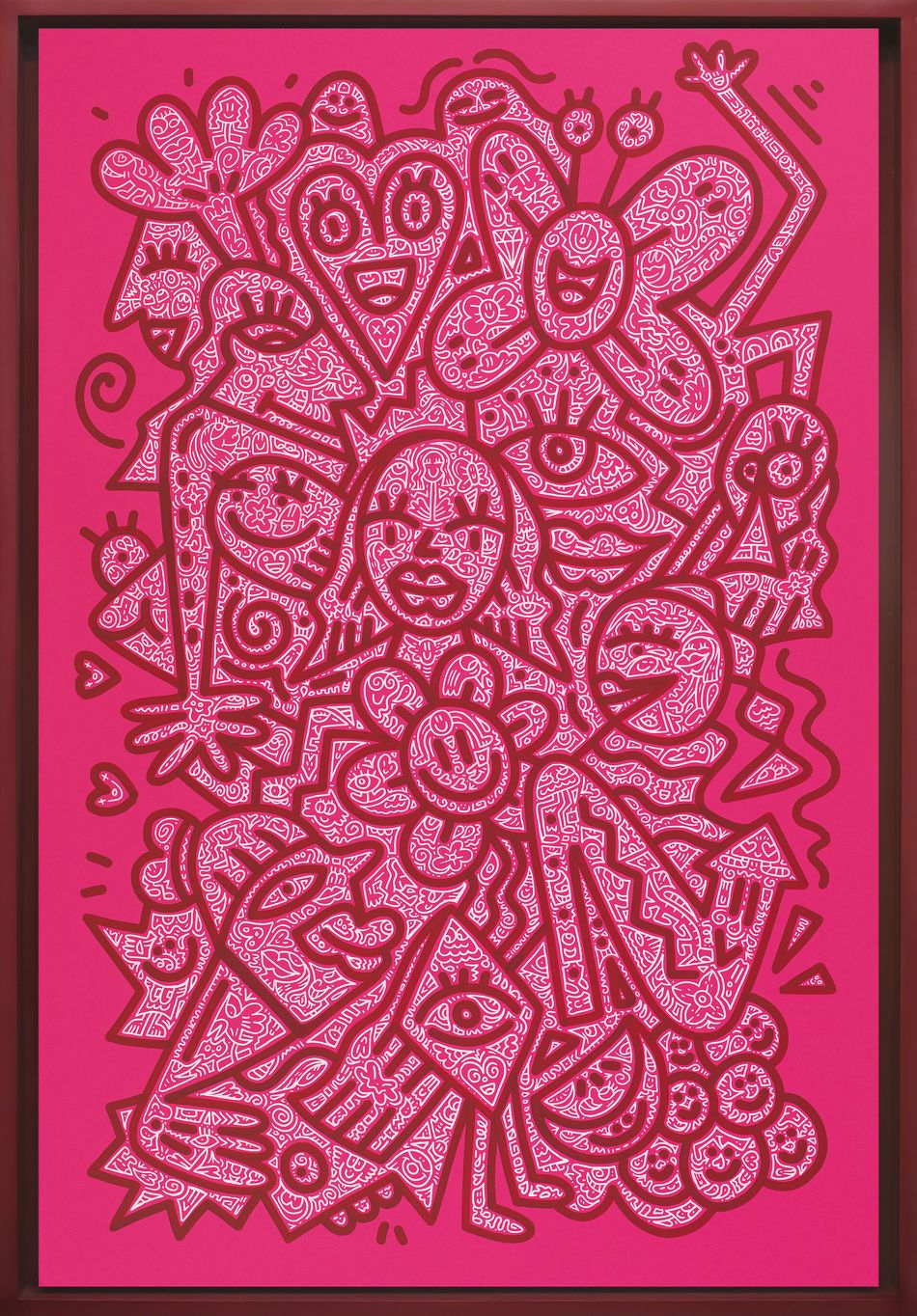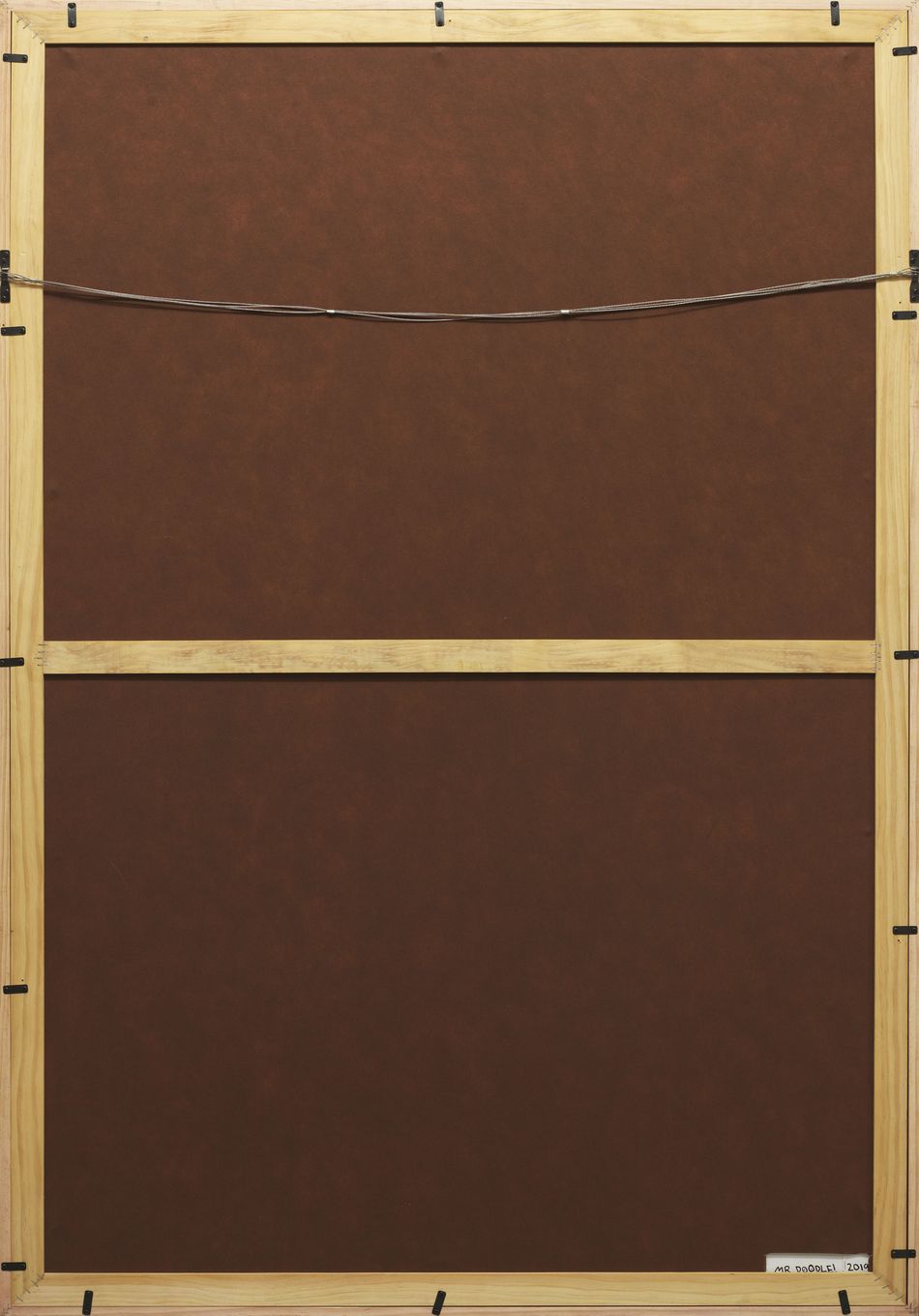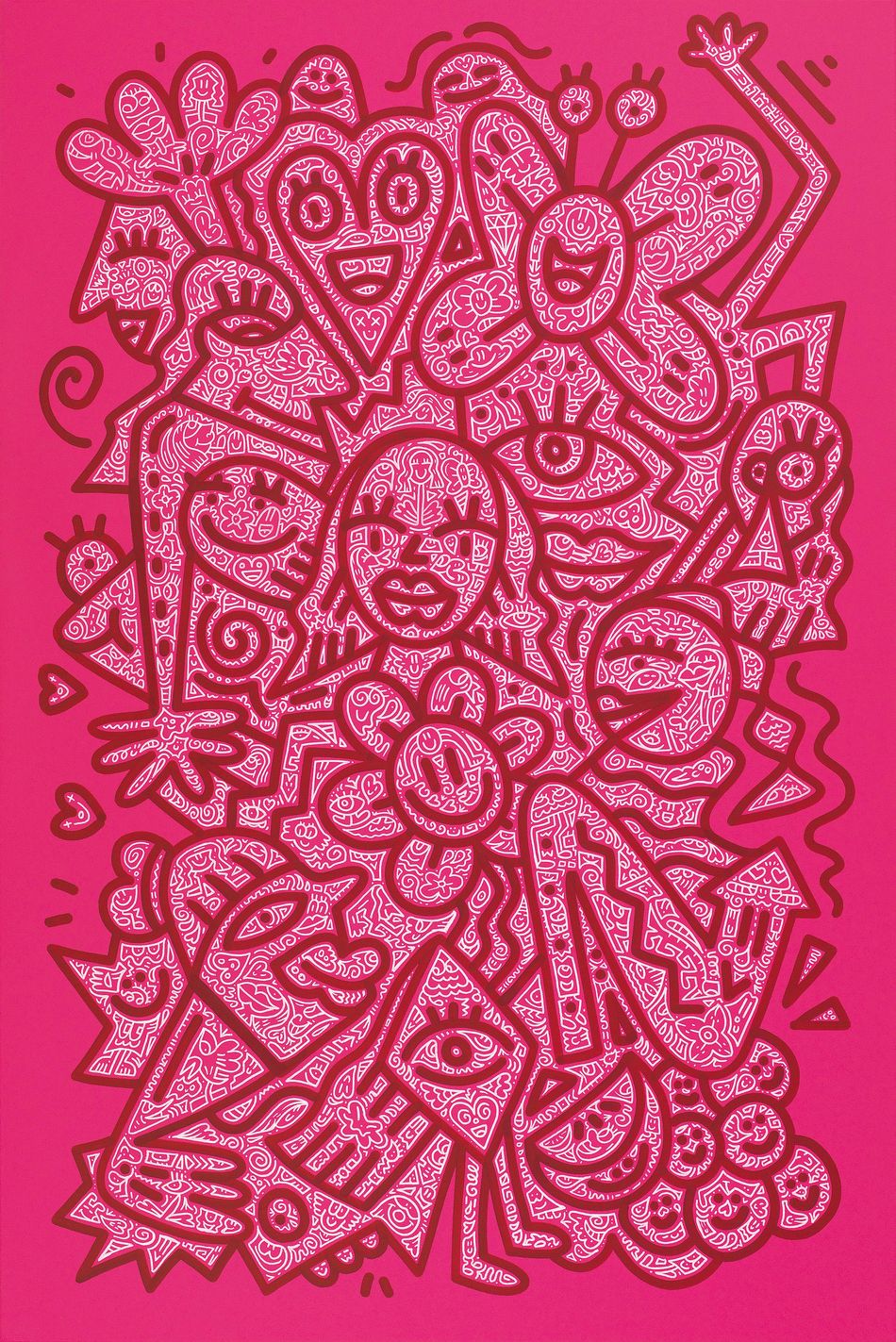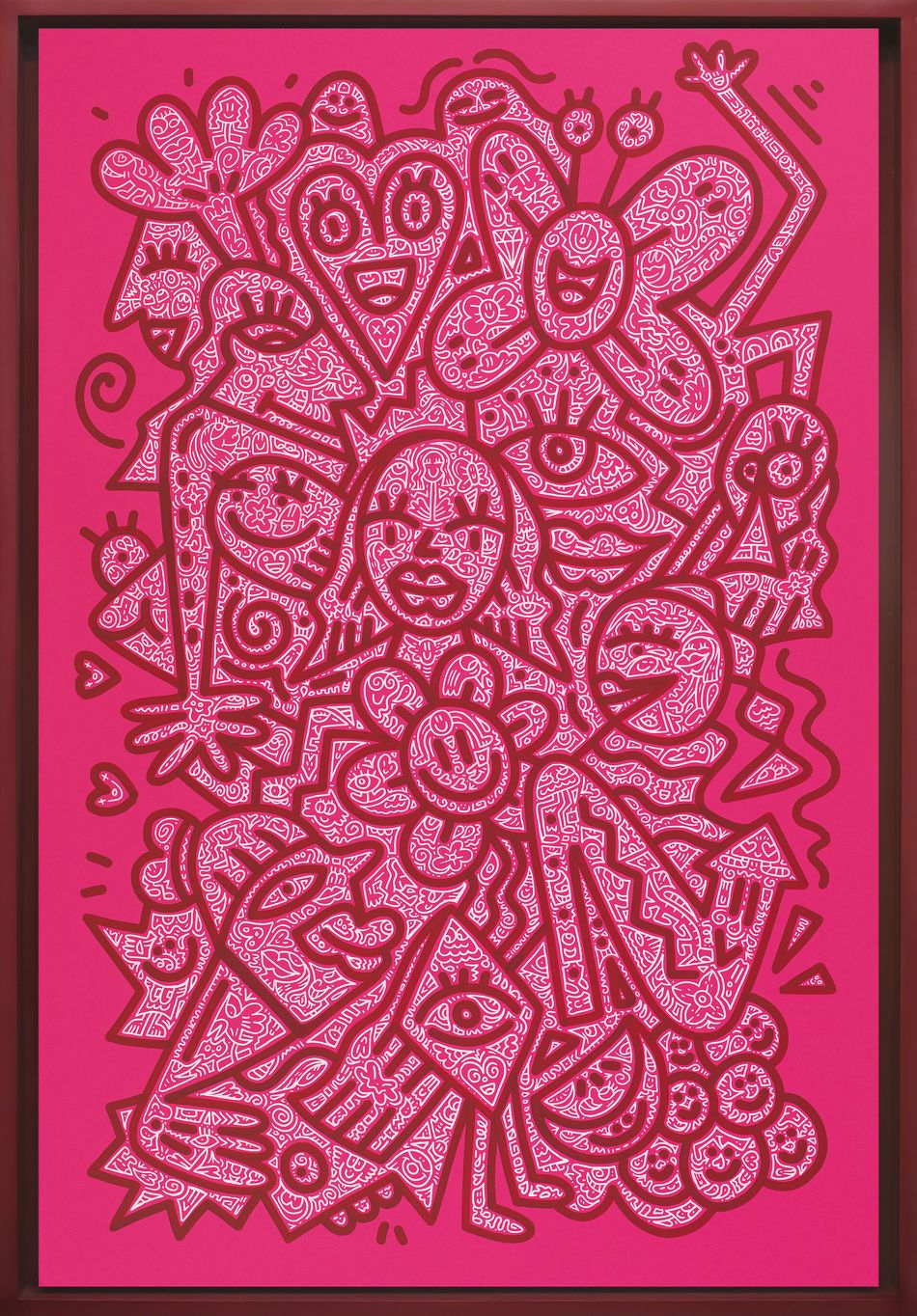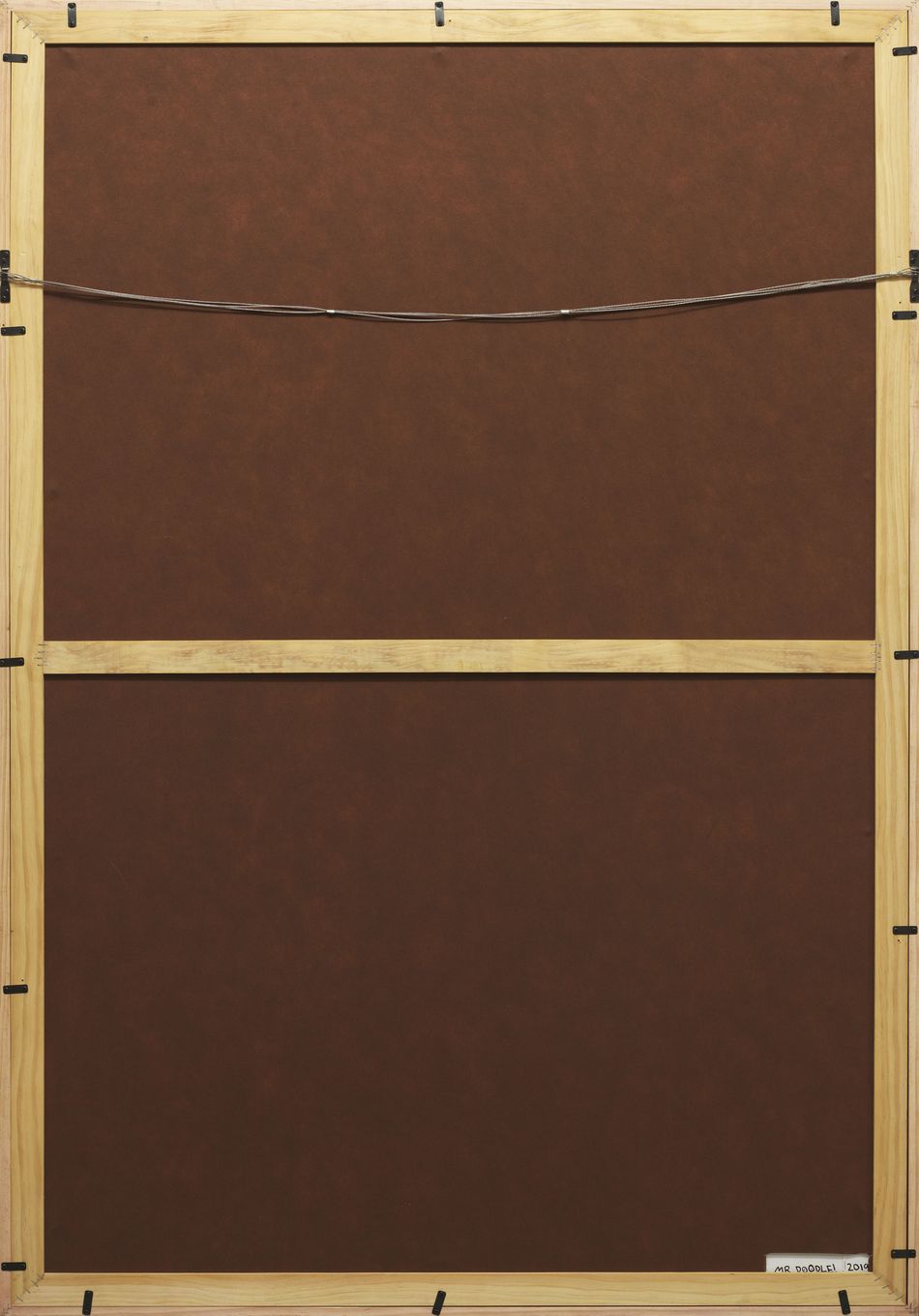 Estimate
TWD 5,500,000-8,500,000
HKD 1,495,000-2,310,000
USD 191,300-295,700
CNY 1,225,000-1,893,000
---
Signature
Signed overlap MR DOODLE! and dated 2019

PROVENANCE
Directly from the artist
Sotheby's, Hong Kong

EXHIBITED
Mr Doodle Invades Sotheby's Selling Exhibition, Sotheby's Hong Kong Gallery, Hong Kong, December 5-19, 2019, no. 31
+ OVERVIEW
British talented artist Mr Doodle (His real name Sam Cox) wins enormous popularity across the world by creating with his marker densely laying out simple graffiti lines. He started his artistic career at the age of nine and has such an extraordinary personal style. His English hippie and humor enabled him to attract countless fans. If one ever watches his live improvisation, the viewers must be amazed at his never repeated one-stroke painting. Mr Doodle is inspired by either contemporary pop elements or daily life experience, in his graffiti world, his weird characters and symbols are distinctively unique and fully satisfy the whimsical viewers, the vivid fantasy weaved in his graffiti brings the joy with imagination.

He described his work as "compulsive graffiti" and the only antidote is to create as much as he can, relying on his love of graffiti as obsessivecompulsive disorder, he painted any objects that he could get and filled his bedroom with graffiti. He quickly created a brand-new visual phenomenon: the iconic "Doodle Land", with his dense symbols, objects and patterns keep reproducing and multiplying, demonstrating his view of the universe.

In early 2022, Shanghai K11 launched Doodle in Love, an unprecedented large-scale exhibition of the artist's multi-colored graffiti works. The exhibition comprehensively narrates the journey and realizations of MrDoodle as he falls
in love and then marries MrsDoodle in 2021, transitioning from a world of black and white to one with dazzling colors filled with romance and love. Indeed, their beautiful relationship transforms M.Doodle's black and white world to one of color. This journey of love was displayed for the first time at "Mr Doodle Invades Sotheby's" in 2019. The new graffiti works for this exhibition are modeled on famous paintings from both the East and the West, including masterpieces such as, Mona Lisa, The Scream, The Great Wave of Kanagawa, and Sanyu's Nude Girl with Crooked Legs.

Also listed, Doodle Girl of Avignon is based on Picasso's 1907 masterpiece, Les Demoiselles D'Avignon, which led to the creation of a new perspective of French Cubism. This is a Cubist work that marks a complete breakaway from previous artistic methods, marking the birth of Cubism. Mr.Doodle continues his whimsical Graffiti Spaghetti method to re-deconstruct the picture by retaining the girl in the painting while removing the painful situation of the others and turning it into a consistent theme of love, happiness, and fun.

Mr Doodle constructs a new visual system using monochrome mazes, cartoon pictographs, and elongated curves and smiley faces. The picture is decomposed into simple geometric shapes that are flexible and changeable with distinct layers, and then recombined onto the canvas. The rough lines outline joyful elements, such as butterflies, hearts, smiling faces, and eyes, just like shattered bricks being constructed into a building. The endlessly proliferating and densely packed cartoon characters, objects and patterns in each area compose his world view. All backgrounds and characters are completed through colored lines. With a prominent and restrained contrast, the colors are exaggerated and grotesque, giving off a strong visual impact. Just as Picasso exaggerated the polygonal circles hidden within in Cezanne's paintings in his original work, Mr. Doodle also rewrites the composition of the characters and backgrounds with zigzag lines and sharp-angled planes in a comic way, appearing as a casual yet rigorous composition. Re-polished smooth lines, humorous and warm patterns, and philosophies about life are integrated into his works, filling them with a harmonious rhythm.

Select: Modern & Contemporary Art
Ravenel Spring Auction 2022
Saturday, June 4, 2022, 4:00pm