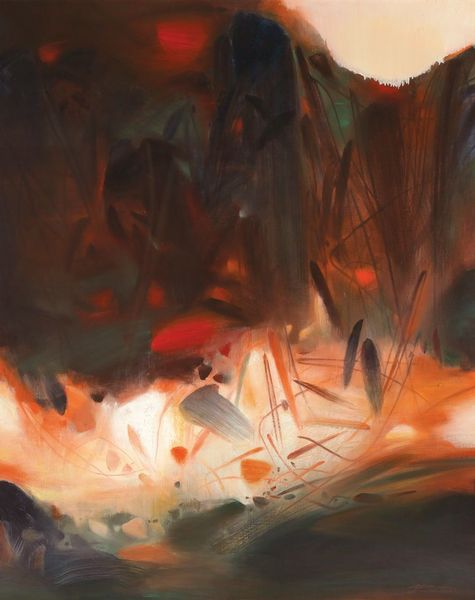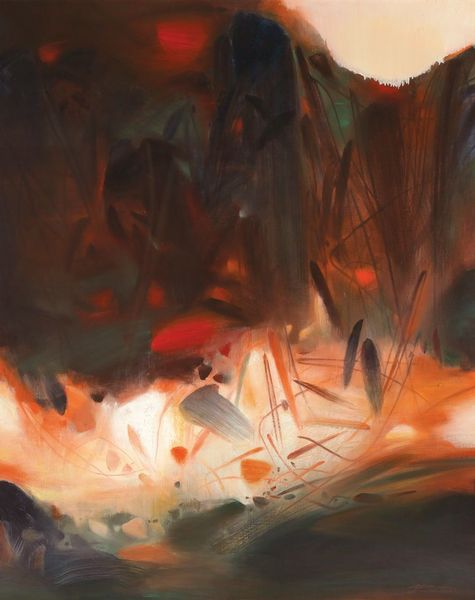 Estimate
TWD 32,000,000-46,000,000
HKD 8,939,000-12,849,000
USD 1,149,000-1,651,700
CNY 7,459,000-10,723,000
Sold Price
TWD 33,600,000
HKD 9,438,202
USD 1,212,121
CNY 7,724,138
---
Signature
Signed CHU TEH-CHUN in English and Chinese, and dated 1990

PROVENANCE
Moon River Fine Art
Private collection, Asia


+ OVERVIEW
The overview of Chu Teh-Chun's artwork is akin to appreciating a lyrical epic. The methods of textural painting often give the viewers a feeling of spiritual energy. Ancient Chinese aesthetic theory pursues the utmost ambit: The precious of withered is the innermost rich, though withered in appearance, it is beautiful actually. This has been reflected in the appraise by Wu Guanzhong, "In traditional Chinese ink painting, the moving of brush, the characteristic of rice paper and silk, and the texture have been regarded as the intriguing features of oriental painting, which is suitable for close look. Chu Teh- chun did his utmost in developing Chinese painting rhyme and fascinating modern painting with bold and resolute strokes in his paintings." "Chu Teh- chun's works is really like Western painting when viewed from afar, as Chinese painting when stared at nearby. His creative approach is suitable to be used as I stated the view. Chu Teh- chun's painting has another prominent feature, which is transparent. The slimy oil paints have formed transparent dress, and the translucent effect is the features of Chinese rice paper, which is unrivaled by the West. Chu Teh-chun's abstract painting is free from the restriction of the objects, whether in close-range or beyond vision. He has pursued a far-reaching sense of combining space and rhythm of specific ink together. His painting has given full play to the painting in respect of depth and image."

In 1956, he started experimenting with abstract paintings. First with deformation, combinations of color blocks, and then lines of blue, grey and black with musical rhythm. His early abstract works reveal the influence of traditional Chinese art style. His friend Wu Guanzhong said this about Chu's works:"Look at it from afar, it's a Western painting. Look at it closely, it's a Chinese painting." "Another distinguishing feature of Tehchun's works is the translucency he creates with oil paint. It's a quality that could only be found in Chinese Xuan paper, which could not be achieved by any Western art style."

This piece, "Lumière à L'horizon" from 1990 is covered up with earth tones, other bright colors appear like think threads, although there's not much decorations for the color tones, but Chu given them characteristics, the color itself is a hint, abstract compositions is a measure to let the viewer imagine, When looking into his paintings, you'll have different desires for yourself, the painter is like mixer, invites the viewer to receive whatever he deploys, and the rest of the poetries came from the viewers themselves.
Modern & Contemporary Art
Ravenel Autumn Auction 2021 Taipei
Sunday, December 5, 2021, 2:00pm