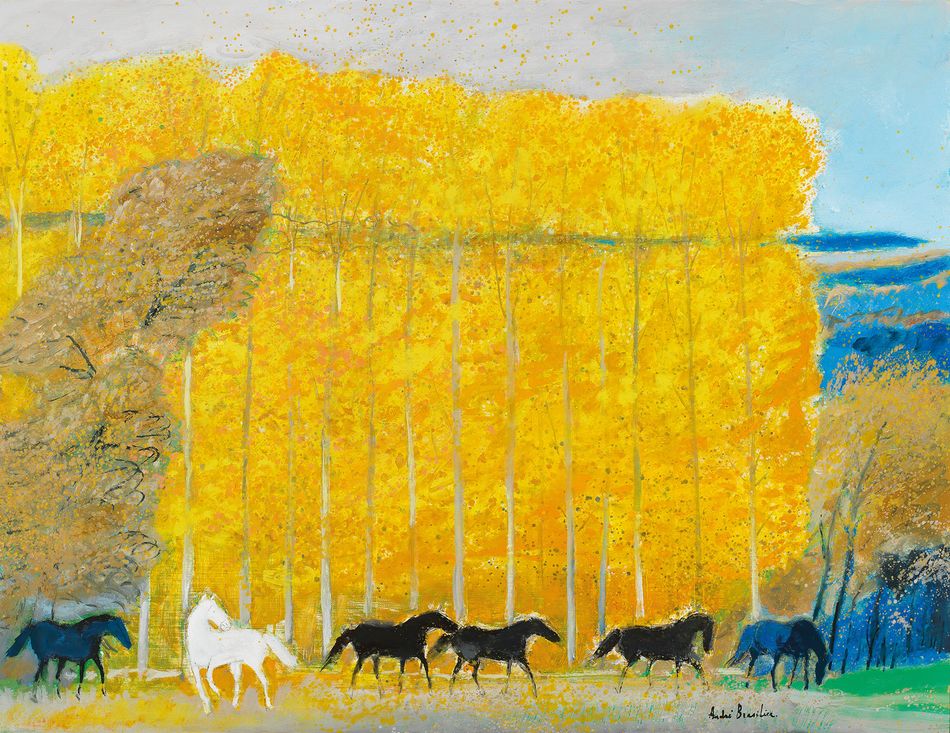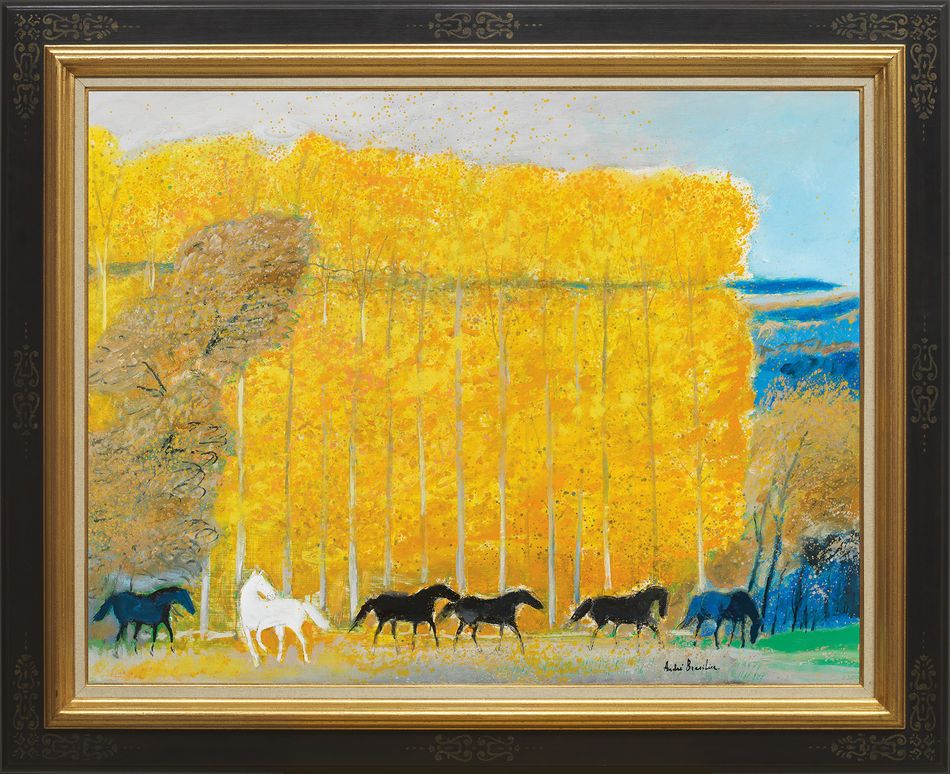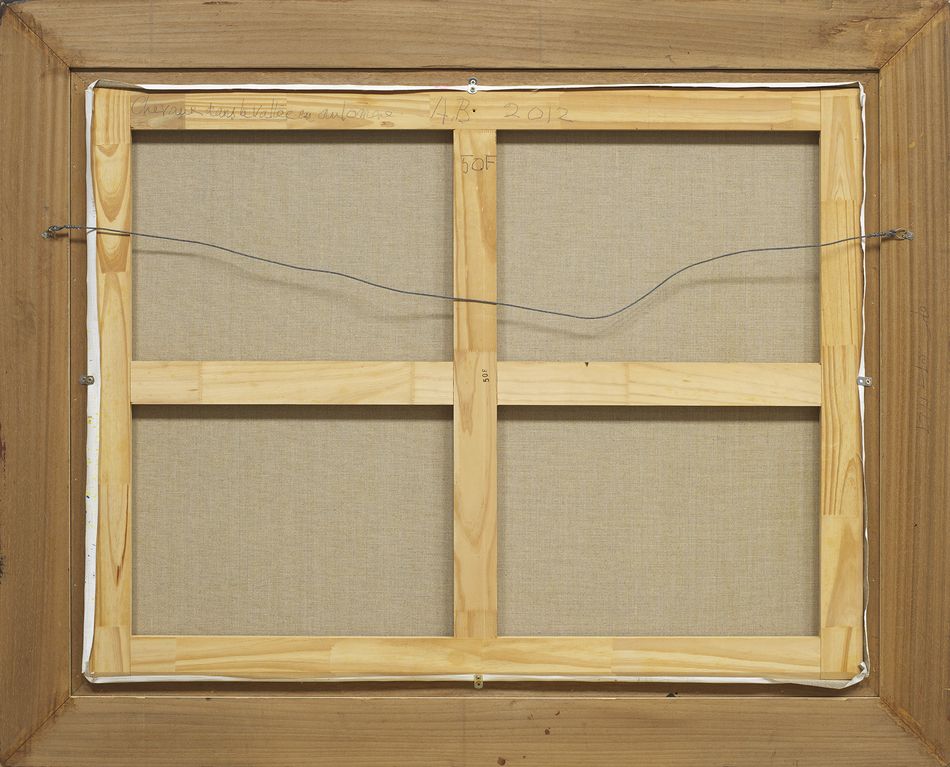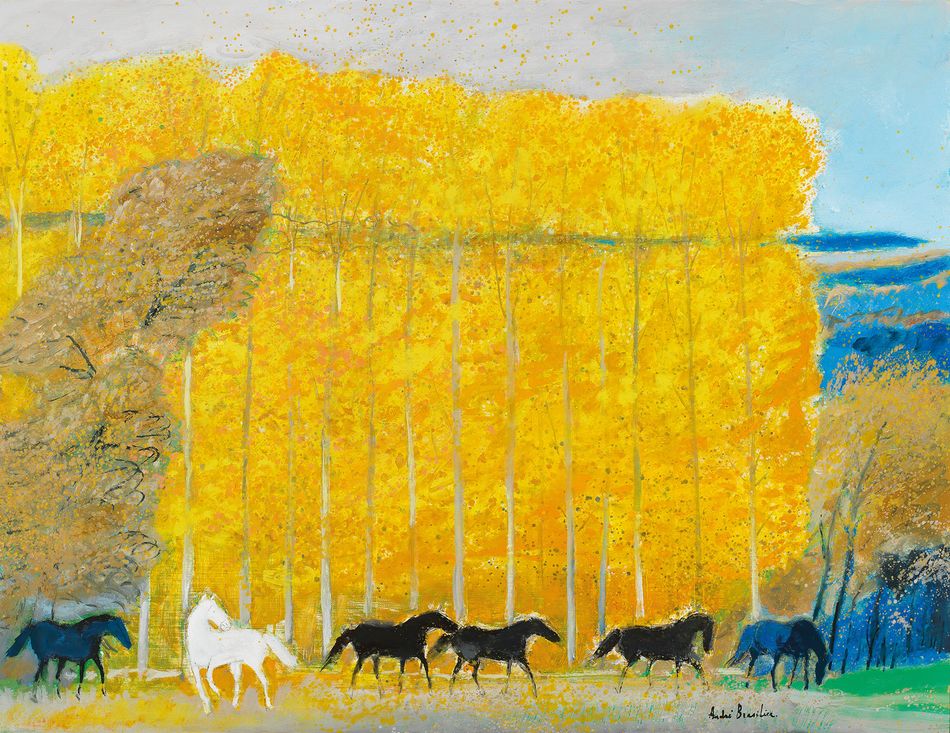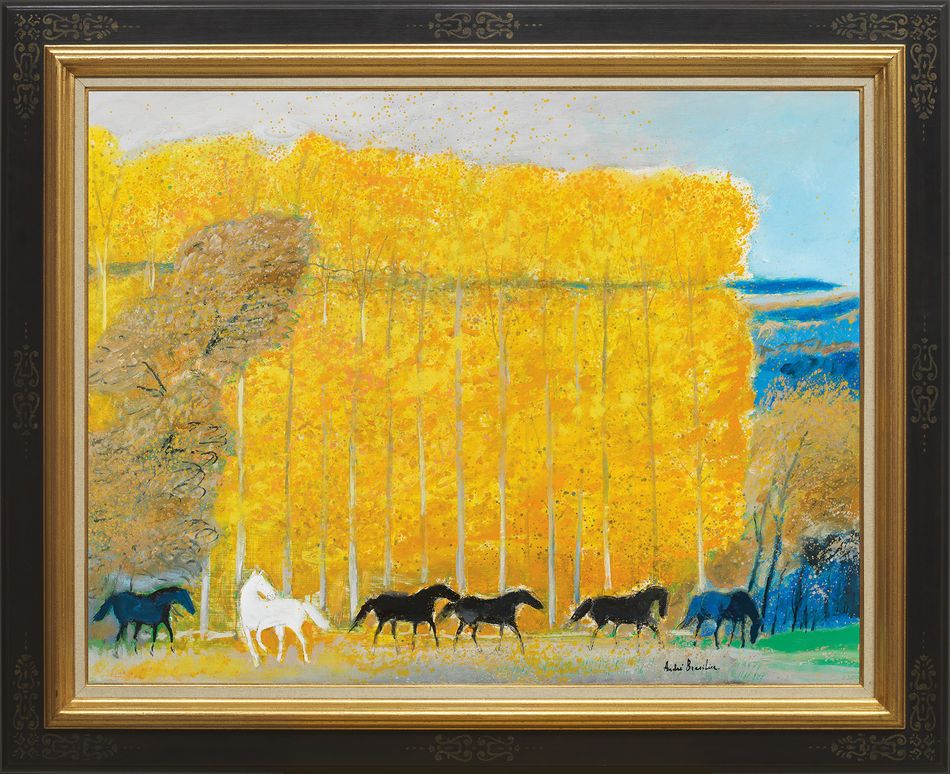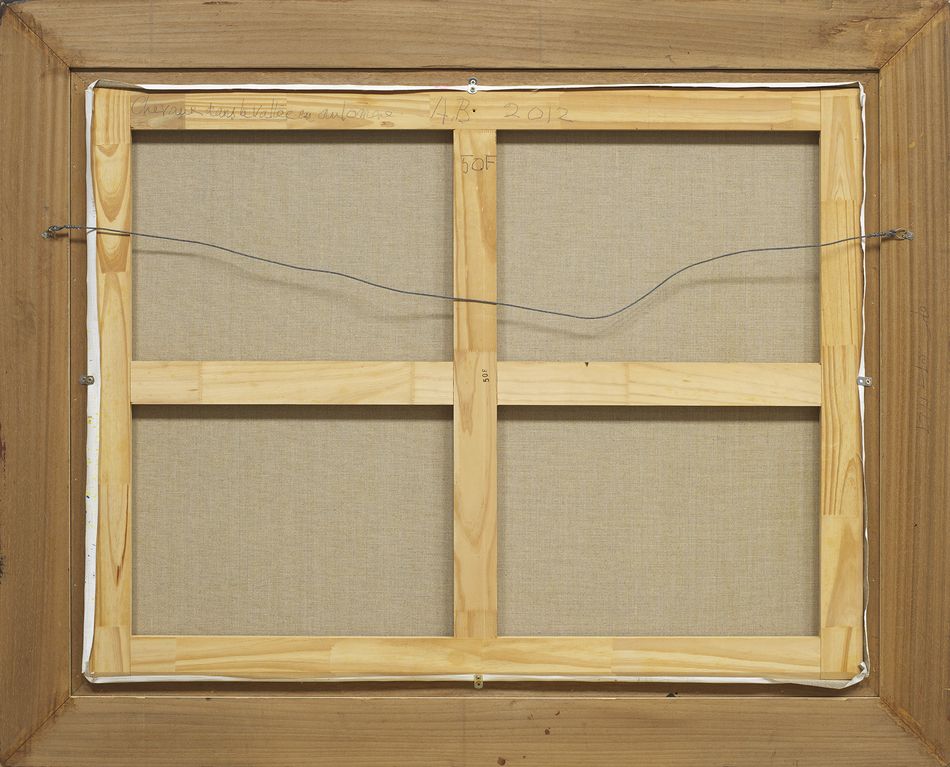 Estimate
TWD 3,000,000-4,600,000
HKD 744,000-1,141,000
USD 94,900-145,500
CNY 673,000-1,031,000
Sold Price
TWD 3,840,000
HKD 977,099
USD 125,531
CNY 882,759
---
Signature
Signed lower right André Brasilier
Initialed reverse stretch A.B., titled Chevaux dans la Vallé en automne, dated 2012 and inscribed 50F

PROVENANCE
Masterpiece Auction, Singapore, August 24, 2014, lot 169
Acquired from the above by the present owner
+ OVERVIEW
André Brasilier was born in 1929 in Saumur, Anjou, France. Both of his parents were painters. In 1949, he entered the École nationale supérieure des Beaux-Arts in France and studied with Maurice Brianchon. In 1952, he won the Florence Blumenthal Prize Award and, in the following year, the Grand Prix de Rome of painting. In 1960, he held his first exhibition in Galerie Weil in Paris. In the following years, he was invited by various galleries and museums to hold exhibitions around the world. In 1980, he held his first retrospective at the Château de Chenonceau, France. In 2005, he held a grand retrospective in one of the four major museums in the world, the Hermitage Museum in Saint Petersburg, Russia, that lasted for three months.

Brasilier was influenced by ukiyo-e and expressionism. His creative concept focuses on conveying the spiritual perceptions accompanying objects and scenery. Throughout his life, he drew from his passionate worship of the beauty of nature. He has depicted vast ocean scenes and forests, using variations in color to express the changes of time and seasons. With interwoven heavy and light colors, he expresses different emotions in the pictures. He sought simplicity in form, simplifying detailed constructs and complexity to a great extent to bring a focus to the imaginations of the viewer. What he portrays are often women, musicians, and horses-topics common in art history and familiar to the viewer-but because of his unique style, his paintings create profound impressions that remain impressed in the minds of viewers. His romantic style is like the fragrance of flowers blowing into viewers hearts, intoxicating them with his elegant art sentiment.

Growing up in the countryside castle of Saumur, Touraine in Angevin and Maine-et-Loire, France, horses and trees marked his countryside childhood and wartime experience; as an adult, life in the small town of Lupeigne northeast of Paris gave him the same sensations: the power and serenity of nature. Though he now lives in Fontainebleau, Paris, fond memories of these two places still give him energy; they are his connection to the earth, sanctuaries of his heart and soul. From Bach, Beethoven, Schubert, to Brazil's Villa-Lobos, music is another of Brasilier's sources of inspiration.

Painting is not just recording things with a realistic approach, but incorporating "the imagery within." He looks up to and admires the work of other artists, has visited the Sistine Chapel in Italy numerous times to feel the brushstrokes of Michaelangelo, and has strolled though museums to broaden his perspective of art and experience the traces etched by the human spirit. He is inspired by the literary works of Chinese-born French academician and Académie française Francois Cheng, and was close friends with Higashiyama Kaii for many years.

Simplification is what he strives to achieve in his work. Unlike minimalists, Brasilier's abundant knowledge makes him more of what is referred to in the east as a "return to innocence." Between the figurative and the abstract, Brasilier chooses to use both to depict the realities of life, breaking free from the confines of the material world, just as Rouault, Gauguin, and Picasso have all accomplished. Painters need not follow the tide. Instead, it is their mission to identify their own orientation and perspective in order to become a steady stone in the rapid flow of art.

Select: Modern & Contemporary Art
Ravenel Autumn Auction 2022
Saturday, December 3, 2022, 4:00pm